Education Above All (EAA) Foundation's Programme Reach Out To Asia (ROTA) has launched the second version of "MENA Youth Capacity building in Humanitarian Action "(MCYHA) 2018 training, which is going to be held from November 22 – 26, 2018 at Qatar National Convention Center (QNCC).
In collaboration with the Qatar Fund for Development, the official sponsor of Education Above All Foundation's programme, ROTA to host the 2nd MYCHA Training.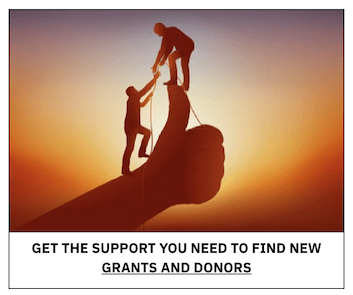 The MYCHA training is in line with EAA's broad mission of providing and protecting the right to quality education and promoting it as a key aspect in humanitarian intervention in countries in crisis.
The MYCHA training programme is organized in association with EAA's international and local partners, including United Nations Office for the Coordination of Humanitarian Affairs (OCHA), United Nations High Commissioner for Refugees (UNHCR), Doha Institute for Graduate Studies (DI), Qatar Red Crescent (QRC), Human Appeal (HA), Inter-Agency Network for Education in Emergencies (INEE), Norwegian Refugee Council (NRC), International Rescue Committee (IRC), Osman Consulting, CARE Organization, Humanitarian Academy for Development (HAD), Mercy Corps, United Nations International Children's Emergency Fund (UNICEF), Qatar National Convention Centre (QNCC), and Qatar Fund for Development (QFFD).
The training programme aims to focus and catalyse the efforts of diverse stakeholders to empower young people in humanitarian settings, assuring their meaningful participation in preparedness, response and also in conflict resolution.
The training will bring together youth advocates, humanitarian organisations, and other experts in the field to share their experiences and best practices, and is designed for young people in the Middle East and North Africa to support them as engaged partners and active youth in humanitarian action.
This year MYCHA 2018 is proud to have on board the Qatar Fund for Development (QFFD), as its official sponsor, which cooperates with many active actors experienced in development efforts. QFFD and EAA have witnessed, over the years, many successful collaborations and endeavours.
On this occasion, ROTA Executive Director, Essa Al Mannai said, "The ROTA MYCHA regional training is aligned with EAA's recognition of the urgent need for humanitarian policy to be reshaped in order to protect the rights of the millions of youth living in areas of crisis. It will provide a great opportunity to promote humanitarian credentials and work towards empowering young people to play a leading role in the region's humanitarian action."
Mannai further said, "As strategic partners and advocates, EAA and Qatar Fund for Development (QFFD) are united by a strong belief to deliver and promote the importance of access to quality education and valuable resources to encourage human development in addition to achieving the Sustainable Development Goals."
He added that "ROTA's MYCHA training is an initiative which fulfils EAA's commitment to Support the Istanbul's World Humanitarian Summit (WHS) goal, to new ways of working together to save lives and reduce hardship around the globe. Youth plays a vital part in addressing humanitarian crises. It's only with their participation that we can solve many of the problems facing the world today, and we aim to train them to become responsible civic leaders."
He also said, "The time to act is now, with the MENA region and the world at large under pressure from unprecedented numbers of refugees and humanitarian crises. We cannot waste time in including youth as part of the solution. This endeavour strongly aims at supporting the sustainability growth bandwagon.""
The training is intended to deliver practical learning that can immediately be applied by youth in their local contexts. Around 175 youth participants (50 local and 125 regional/international) will be a part of this 5-day MYCHA training schedule.
The previously held MYCHA in 2017 used to be for 3 days, but after a strong recommendation made by the participants, trainers, observers and partners, EAA and ROTA increased the number of training days to ensure content is sufficiently delivered and allow for more focused, specialized and reflective training sessions.
Once participants return to their home countries, they will receive 6 months of ongoing support and mentorship by partner NGOs to help them deliver their planned Youth-led Humanitarian Action Projects.