International Women's Day is celebrate to reflect on collective action and shared ownership for shaping a gender equal world. The theme for this year's celebration is 'Changing Climates: Gender equality today for a sustainable tomorrow,' and we'll be celebrating by connecting with organization supporting women's empowerment and rights.
The theme for International Women's Day, 8 March, 2022 (IWD 2022) is, "Gender equality today for a sustainable tomorrow", recognizing the contribution of women and girls around the world, who are leading the charge on climate change adaptation, mitigation, and response, to build a more sustainable future for all.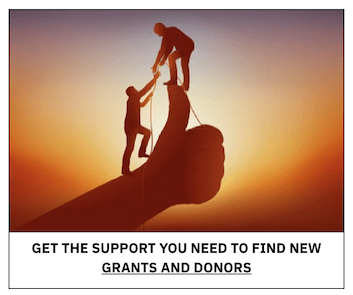 In honor of International Women Day 2022 (IWD-2022), fundsforNGOs wants to shed light on incredible organizations focusing on lifting women up. Here are a list of amazing organizations and NGOs doing the much-needed work of fighting for women's rights and equality around the world. 
The United Nations Women organization is committed to the empowerment of women and the promotion of gender equality, and it actively works to meet women's rights and dignity around the world. They are concerned with ensuring that women lead, participate in, and benefit equally from governance systems, have income security and economic autonomy, are free of violence, and have a greater influence in fostering peace and resilience. UN Women collaborates with member states to help member states implement UN Women standards and to coordinate the UN System's work on gender equality and it works closely with civil society organizations and governments to design and implement policies, laws and services that benefit women.
The UN women focuses on four priority areas: 1. Women lead, participate in and benefit equally from governance systems; 2. Women have income security, decent work and economic autonomy; 3. All women and girls live a life free from all forms of violence; 4. Women and girls contribute to and have greater influence in building sustainable peace and resilience, and benefit equally from the prevention of natural disasters and conflicts and humanitarian action.
The Global Fund for Women supports and advocates for groups led by women who demand equal rights in their communities. This organization fights for some of the most important ingredients for women's human rights: reproductive rights, freedom from violence, leadership and more.
Over the course of 30+ years, Global Fund for Women has supported feminist movements and grassroots organizers to end civil wars, get female Presidents elected, and secure laws giving new protection to millions.
Malala and Ziaddin Yousafzai founded the Malala Fund in 2013 to help ensure every girl's right to a free, safe, and quality education. With over 130 million girls out of school today, the Malala Fund invests in local education activists, advocates to hold leaders accountable at the local national, and international level, and works to amplify girls' voices. The Malala Fund is currently prioritizing Afghanistan, Brazil, Ethiopia, India, Lebanon, Nigeria, Pakistan, and Turkey. Malala was an education activist in Pakistan and has now become the youngest Nobel Peace Prize laureate. Her story is incredibly inspiring and she continues to impact young girls and women around the world.
Solar Sister is a nonprofit that invests in women's clean energy businesses in off0grid communities in Africa. Solar sister recruits trains and supports women entrepreneurs to build businesses and build clean energies for their communities. Solar Sister invest in women's clean energy businesses in off-grid communities in Africa. We put clean power in the hands of the people.
Solar Sister trains and supports women to deliver clean energy directly to homes in rural African communities. We provide essential services and training that enable women entrepreneurs to build sustainable businesses in their own communities.
Over 6700 Solar Sister Entrepreneurs have reached over 2.9 million people in Africa with clean energy.
Solar Sister entrepreneurs create a ripple effect impacting local women, their families, and the customers and communities who switch to using clean energy. Find out more about our data-driven approach and how we measure impact.
The mission of Dress for Success is to empower women to achieve economic independence by providing a network of support, professional attire and the development tools to help women thrive in work and in life. Since starting operations in 1997, Dress for Success has expanded to almost 150 cities in 25 countries and has helped more than 1.2 million women work towards self-sufficiency. We believe that achieving gender equality is imperative to developing a sustainable and just world for all, which is possible by acknowledging the crucial role that women play in the world economy.
Women for Women International is an international women's rights organization that supports the most marginalized women in countries affected by war and conflict. The organization conducts projects that enable women to earn and save money, influence decisions in their communities and homes, improve their well-being and health and connect to networks for support. So far, the organization has helped to more than 478.000 women across the world to rebuild their lives after the war. Women for Women International uses its voice to call for global attention to the unique role that women play in advancing peace throughout society.
Through organization's projects, women learn about their rights on key issues such as access to land, voting, divorce, domestic abuse and custody over children. In this way the organization strives to achieve gender equality and equips and empowers women to stand for themselves. The organization also advocates for a long-term change for marginalized women who survived war, by partnering up with other organizations to influence policies and practices.
Women for Women International programme helps women to build skills, knowledge and resources so that they can forge their own path and achieve long term security and self-reliance. Women are supported to start businesses, build support networks, and to take on leadership roles in their communities.
The Association for Women's Rights in Development (AWID)
WID is a global, feminist, membership, movement-support organization working to achieve gender justice and women's human rights worldwide. For over 35 years, AWID has been a part of an incredible ecosystem of feminist movements working to achieve gender justice and women's human rights worldwide.
We collaboratively leverage our access, power, resources and relationships to strategically influence policy and practice. We aim to advance feminist agendas through our work with policy makers, funders and activists in regional and global spaces. We also work to influence feminist and women's rights movements to centre historically oppressed movements as part of efforts to strengthen our collective power and influence.
WEDO – Women's Environment and Development Organization
WEDO is a global advocacy organization based out of New York City that partners with women's groups across the map. Looking specifically at the intersection of women and the environment, WEDO seeks to bring systemic changes and create sustainability for the future. The organization's programs are constantly evolving with the importance of different issues. Their current programs include Mobilizing Women for Climate Change and Gender-Responsive Climate Policy and Women's Leadership: The Women Delegates Fund. Each program includes advocates from local communities.
International Alliance of Women
International Alliance of Women (IAW) is a nonprofit which brings together 41 different member organizations to fight for women's rights and empowerment globally. IAW's work looks at the connections between women and climate change, economics, human rights and reproductive health. IAW has been around since 1902 and has been recognized and accredited by the UN Economic and Social Council.
Center for Reproductive Rights
The Center for Reproductive Rights is a global human rights organization of lawyers and advocates who ensure reproductive rights are protected in law as fundamental human rights for the dignity, equality, health, and well-being of every person.
The Center for Reproductive Rights uses the power of law to advance reproductive rights as fundamental human rights around the world. We are the only global legal advocacy organization dedicated to reproductive rights, with expertise in both U.S. constitutional and international human rights law.
The organization's game-changing litigation, legal policy, and advocacy work—combined with our unparalleled expertise in the use of constitutional, international, and comparative human rights law—have transformed how reproductive rights are understood by courts, governments, and human rights bodies.
The Center for Reproductive Right's work has strengthened reproductive health laws and policies and expanded access to reproductive health care in more than 60 countries throughout Africa, Asia, Europe, and Latin America and the Caribbean, as well as in the United States.
Equality Now is an international organization founded with the mission of using legal advocacy to protect and promote the human rights of women and girls. It uses law to create equal and just world for women and girls. It attracts global attention to media on individual cases of abuse and uses international human rights law to advocate with policymakers and puts pressure on national governments to adopt and enforce good laws. Equality now partners up with other organizations to ensure that individual cases are visible on the global agenda.
Equality Now is dedicated to achieving gender equality and, thus, it cooperates with individuals, institutions, and coalitions encompassing grassroots activists, survivors, legal reformers, lawyers, service providers, corporations and national and regional women's organizations and uses their knowledge and connections to local communities to achieve change. It puts pressure on countries to adopt gender equality laws and holds governments accountable for abuses of such laws.