Applications for the Chevening Scholarship to study in the United Kingdom are open now until November 2nd, 2021.
Chevening Scholarships are awarded to individuals from all backgrounds who can demonstrate that they have the commitment and skills required to create positive change, and can show how a UK master's degree will help them do that.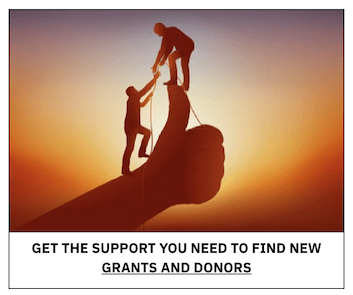 The scholarship offers full financial support for scholars to study for any eligible master's degree at any UK university whilst also gaining access to a wide range of exclusive academic, professional, and cultural experiences.
Since the programme was created in 1983, over 2,000 professionals from Pakistan have had the opportunity to develop in the UK through Chevening.
The Head of Communication and Public Diplomacy at the British High Commission, Fouzia Younis, said: "If you want to inspire others, learn new ideas and help shape the future then the Chevening Scheme is for you. Chevening provides opportunities for all. For the last two years, we have smashed our 50% target on gender with talented Pakistani women forming nearly 60% of our intakes; and I encourage even more applications from across Pakistan and minority groups. There are no limits on ambition."
The call for new applicants follows the selection of 37 scholars from Pakistan, who won an award to study at a UK university this year. Successful applicants have been sharing their stories through the #ChosenForChevening hashtag on Twitter and Instagram.
The application window for the UK Government's prestigious Chevening Scholarship programme for 2022 to 2023 is now open. Chevening Scholarships offer full financial support for one year to candidates applying for a master's degree at any UK university – covering nearly 12,000 courses from more than 150 universities.
The scholarship will cover tuition fees for the selected course, travel expenses and visa fees and a monthly stipend.
 High Commissioner to India, Alex Ellis, said: "Chevening Scholarships offer a unique opportunity for the future leaders of India to study at some of the world's best universities in the UK. Whatever your background, your geography, please apply for this chance to learn and experience the best of what the UK has to offer and in doing so, strengthen the living bridge between our two countries."
India is home to the largest Chevening programme in the world. It has helped more than 3,300 scholars and fellows from across India – including many first-generation learners – realise their dream of pursuing a world-class education and training in the UK.
Many of these scholars and fellows have gone on to make remarkable contributions towards the prosperity of India.
In Kenya, over 50,000 professionals have had the opportunity to develop in the UK through Chevening. There are more than 1,500 scholarships on offer globally for the 2022/2023 academic year.
Head of Scholarships at the UK Foreign, Commonwealth and Development Office (FCDO), Naomi Rayner, said:
As the world continues to tackle major global issues such as Covid-19 and climate change, international cooperation is more essential than ever. Chevening seeks to build an international community of people who are committed to working together to drive positive change. We do this by bringing together incredible people from around the world and supporting them, through education, to achieve their goals.
Chevening represents the very best of the UK, welcoming people from across the world to study, grow, and thrive. Being a part of the Chevening network instils a strong sense of pride and responsibility. I am consistently inspired by the passion and commitment of those in the Chevening community and I look forward to hearing from this year's applicants.
British High Commissioner to Kenya, Jane Marriott said: "This is a fantastic opportunity for all Kenyans passionate about driving change, locally and globally. If you want to be the best at what you do and if you have the imagination to inspire others, then a Chevening Scholarship could be the perfect opportunity for you. Your background does not matter to us – we want to see that you have energy, curiosity, compassion a clear vision for your future and the ability to achieve your goals. Our alumni network is full of dynamic influencers, from leaders in business, politics, journalism, and development, who have shared the same experience that you will."
The call for new applicants follows the selection of 28 scholars from Kenya, who each won an award to study at a UK university for the 2021/2022 academic.
Another 40 scholars are currently studying in the UK and will soon come back to join the active formal alumni association partly funded by the UK through FCDO.  There are over 500 Chevening Alumni in Kenya.