NGOs around the world have been doing incredible work. From humanitarian assistance, environmental and climate issues, sanitation and hygiene, educational support, and crisis intervention to Livelihood. NGOs provide various services, they make significant resources available on the grassroots level making sure everyone is on an equal base for the bare essentials needed to survive, and to honor the importance of NGOs and NGO workers and their selflessness for the improvement of society, World NGOs Day is celebrated on 27 February every year.
Each year, World NGO Day is celebrated across the globe from New Zealand and Australia to North and South America, bringing together NGO sector supporters, international and government leaders, multi and bilateral organizations, private sectors, communities, teachers, learners and sector experts.
Officially World NGO Day recognized and declared by the 12 member countries of the IX Baltic Sea NGO Forum of the Council of the Baltic Sea States in year 2010 and first time marked by the UN, EU leaders, and international organizations in 2014.
One of the main aims of the celebration is to make people aware of becoming more and more actively involved within NGOs and to educate individuals worldwide on NGOs and their impact.
The vision of World NGO Day is to Celebrate, Commemorate, and Collaborate with the various NGOs worldwide and the people behind them, sharing knowledge and experiences.
Some NGOs have been working so hard and operating on a higher level in society. On the other hand, some NGOs have just come into existence, giving their best to the community but struggling to find a way to make it through the pace of raising funds for their work or managing the organizations.
So on February 27, The Day for Non-Governmental Organizations, let us all raise awareness about the NGO sector, encourage, and show gratitude to the people worldwide who are involved and dedicatedly working for humanity and a good cause.
Currently, there are millions of social leaders and volunteers providing their services to society, and many of them doing it for free so, the day also helps people understand what NGOs do for society at a local, national and international level and encourage a greater symbiosis between NGOs and both the public and private sector.
The day glorifies non-profits organizations and volunteers who dedicate their life, time, and resources to help make a difference in their communities.
The current post-pandemic world we live in also explains why this day is essential. COVID-19 uncovered shocking inequalities among people, especially in the healthcare field. As a result, the function of the NGOs became more significant, with them going out of their way to provide it all to the oppressed.
On World NGO Day let us extend thanks to the NGOs that work tirelessly for the betterment of society. We salute the tremendous work done by NGOs. Marking this day is more important in the year 2022 as we are living in difficult times for NGOs around the world.
There are many non-governmental organizations (NGOs) all over the globe that are committed to improving the lives of the less privileged. The below enlists some of the most impactful NGOs in the world who are working remarkable work for the community.
Mercy Corps
Mercy Corps is an international NGO operating in more than 40 countries worldwide. We act as a connector, a collaborator, a catalyst, and an advocate for change. Mercy Corps help communities forge new paths to prosperity in the face of disaster, poverty, and the impacts of climate change.
Where Mercy Corps works with community they connect people to the resources and opportunities which they need to build strong, stable livelihoods that can survive future challenges. The mission of Mercy Corps to alleviate suffering, poverty, and oppression by helping people build secure, productive, and just communities.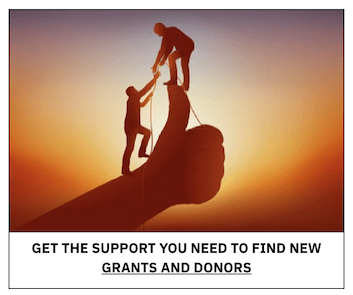 Ashoka
Ashoka is an international organization was founded in 1980 by Bill Drayton in Washington, D.C. that promotes social entrepreneurship by connecting individual social entrepreneurs into the Ashoka organization. Ashoka identifies and supports the world's leading social entrepreneurs, learns from the patterns in their innovations, and mobilizes a global community that embraces these new frameworks to build an everyone a changemaker.
Wikimedia Foundation
The nonprofit Wikimedia Foundation provides the essential infrastructure for free knowledge. They host one of the world's most popular websites, the online encyclopedia Wikipedia. Wikipedia, the free online encyclopedia, created, edited, and verified by volunteers around the world, as well as many other vital community projects. Wikimedia Foundation has a mission to empower and engage people around the world to collect and develop educational content under a free license or in the public domain, and to disseminate it effectively and globally.
BRAC
BRAC is a global leader in creating opportunities for people living in poverty to realize their potential. BRAC works with a vision of world free from all forms of exploitation and discrimination.
The idea behind BRAC is to change systems of inequity. The organization act as a catalyst, creating platforms for people to realize their potential. BRAC were born in Bangladesh and are almost self-sustainable in Bangladesh through their own network of social enterprises and investments. BRAC now operate in 11 countries across Asia and Africa. BARC facilitating social transformation through eradicating extreme poverty, increasing financial choices, employable skills for decent work, climate change and emergencies, gender equality, universal healthcare, pro-poor urban development and investing in the next generation.
In 2016, BRAC successfully put 400,000 young children in primary school, gave 90 percent of households in obscure locations healthcare and lifted 86,975 households in Bangladesh out of extreme poverty.
BRAC uses its money wisely. It was awarded an AAA rating by the Credit Rating Agency of Bangladesh Ltd (CRAB). This is the highest rating that it could have received from CRAB.
BRAC approaches poverty differently than other NGOs. Using a businesslike approach, BRAC understands that there are factors beyond economics that account for why people are impoverished. BRAC tackles social issues and inequality as well as using its funds to ensure its impacts are more sustainable.
BRAC has four main projects, including social development, social enterprises, investments and a university.
BRAC University is in Dhaka, Bangladesh and is modeled after the NGO. It fosters goodwill by encouraging students to work in careers involved with national development and progress post-graduation.
MSF-Médicins sans Frontières
MSF sometimes rendered in English as Doctors Without Borders provides medical care to millions of people caught in crises around the world. Providing medical support to those who need it on an immediate basis is the key role of this international organization. However, its ability to bear witness is what sets it apart from many other INGOs providing similar sort of relief and rescue services.
MSF teams conduct independent evaluations to determine medical needs and assess what assistance to provide. Different criteria determine what we do, such as the magnitude of a given crisis, the levels of illness and mortality in the population, the severity of exclusion from healthcare, and the added value we can bring to the affected people. We regularly question the form, relevance and impact of our presence, taking into account what other organizations do.
Danish Refugee Council
Danish Refugee Council is a leading, international humanitarian displacement organization, supporting refugees and internally displaced persons during displacement, in exile, when settling and integrating in a new place or upon return. Danish Refugee Council provide protection and life-saving humanitarian assistance and support displaced persons in becoming self-reliant and included into hosting societies – and we work with communities, civil society and responsible authorities to promote protection of rights and peaceful coexistence.
Cure Violence Global
Cure Violence Global is guided by the understanding that violence is a health issue, that individuals and communities can transform themselves, and that community partners and strategic partnerships are keys to success. Through a rigorous, scientific, and data-driven approach, Cure Violence Global helps communities to implement violence prevention programs that are effective in significantly reducing violence.
The mission of Cure Violence Global to reduce violence globally using disease control and behavior change methods. The Cure Violence Approach has the strongest evidence of effectiveness for violence prevention.
Cure Violence stops the spread of violence by using the methods and strategies associated with disease control: Detecting and interrupting conflicts, Identifying and treating the highest risk individuals Changing social norms.
Clinton Health Access Initiative
The Clinton Health Access Initiative(CHAI) is a global health organization committed to saving lives and reducing the burden of disease in low-and middle-income countries. believe the best way to create large and sustainable change is to improve government and private health delivery systems, allowing limited resources to reach more people.
Clinton Health Access Initiative negotiate global agreements with service providers that lower the prices of essential health products to make them more affordable and accessible in low- and middle-income countries.
At the same time, they help governments and the private sector in these countries to better organize and manage the delivery of health services and products to accelerate the introduction and usage of the best drugs, diagnostics, vaccines, and other health commodities and make them available well into the future.
Heifer International:
Heifer International is one of the most buzz making NGOs over the globe. The organization has managed to get listed at top spot by many journals. They are known for their brave efforts during critical war like conditions. The organization has been awarded many times prior for their selfless effort towards orphans.
Heifer International work to end hunger and poverty in partnership with the communities they serve. There programs support entrepreneurs around the world, creating lasting change from the ground up.
It begins with a seed investment of livestock or agriculture, followed by mentorship to help project participants build a business, and ultimately to gain access to supply chains and markets. These families are able to earn a living income and continuously lift up their communities as they train the next generation of leaders.
By supporting and training the world's farmers, ranchers, and female business owners, we're investing in a new breed of success.
Save the Children
Save the Children believes every child deserves a future. In the United States and around the world, Save the Children work every day to give children a healthy start in life, the opportunity to learn and protection from harm. When crisis strikes and children are most vulnerable, organization are always among the first to respond and the last to leave. Save the Children do whatever it takes for children – every day and in times of crisis – transforming their lives and the future we share.
Save the Children was the first global movement for children, boldly declaring that children have rights. Save the Children is the world's leading expert on childhood. Since our founding 100 years ago, Save the Children have changed the lives of over 1 billion children. In 2020, Save the Children reached more than 197 million children, including 1.1 million here in America.
These results are reflective of Save the Children's proven efficiency, effectiveness and accountability.
CARE International
More than seven decades later and counting, CARE has evolved to become one of the largest poverty-fighting organizations in the world, providing relief to people hit by disasters and emergencies, and contributing to economic empowerment that strengthens livelihoods over the long term, starting with women and girls who are often marginalized and among the world's poorest. From communities facing severe drought in Ethiopia to families torn apart by wars in Syria and Yemen, these are just a few of CARE's activities in more than 90 countries.
CARE promotes the protection of humanitarian space. We provide assistance on the basis of need, regardless of race, creed or nationality addressing the rights of vulnerable groups, particularly women and girls.
CARE follows a set of Programming Principles in our emergency, rehabilitation and long-term development work.
CARE's principles are aligned with those of many other humanitarian agencies, and include promote empowerment, work with partners to
ensure accountability and promote responsibility for sustainable results.
charity: water
charity: water is a non-profit organization bringing clean and safe drinking water to people in developing countries. charity: water working in the mission of to provide access of clean drinking water for who lack basic access to clean and safe drinking water. The organization has innovative donor strategies such as guaranteeing that 100% of public donations will be used fund clean water projects. They achieve this by developing long term relationships with institutional donors who agree to cover their management and administrative costs.
One Acre Fund
One Acre Fund is a non-profit social enterprise that supplies financing and training to help smallholders grow their way out of hunger and build lasting pathways to prosperity.
The main focus of organization is the Farmer First. They measure success in ability to make more farmers more prosperous and envision a future in which every farm family has the knowledge and means to achieve big harvests, support healthy families, and cultivate rich soil.
Foundation for Environmental Education
The Foundation for Environmental Education (FEE) is the world's largest environmental education organization, active in over 100 countries around the world. Through five groundbreaking programmes, organization empower people to take meaningful and purposeful action to help create a more sustainable world.
The organization run educational programmes, Eco-Schools, LEAF and Young Reporters for the Environment, use a solution-based approach to empower young people to create a more environmentally conscious world.
Another projects of FEE are Green Key and Blue Flag initiatives are known across the world for their promotion of sustainable business practices and the protection of our valuable natural resources.
Foundation for Environmental Education work in the mission of engage and empower people through education in collaboration with our members and partners worldwide.