UNAIDS is deeply concerned by new legislation in Hungary that includes discriminatory amendments against lesbian, gay, bisexual, transgender and intersex (LGBTI) people.
The amendments include banning the dissemination of content in schools and public service announcements deemed to "promote gender identity different from sex assigned at birth, the change of sex and homosexuality" to people under the age of 18 years. The amendments were tacked on to a popular bill to increase the criminalization of paedophilia, which was signed into law by Hungary's President, János Áder, on 23 June 2021.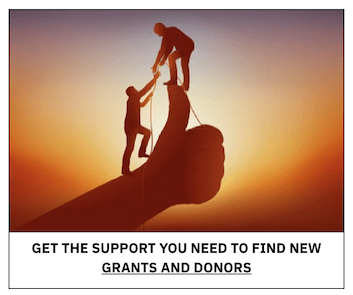 Winnie Byanyima, the Executive Director of UNAIDS said, "The association of sexual orientation and gender identity with criminal acts such paedophilia is not only wrong, it is intolerable. To end the AIDS epidemic, we need laws that protect, not harm, already marginalized communities."
Criminalization and discrimination against LGBTI people hinder the availability, access and uptake of HIV prevention, testing, treatment, and care and support services. Data from UNAIDS show that knowledge of HIV status among gay men and other men who have sex with men who are living with HIV was three times higher in countries with the least repressive LGBTI laws than in countries with the most repressive LGBTI laws.
In response to a recent question on the new law, the United Nations Secretary-General, António Guterres, said, "No discrimination is acceptable in any circumstances, and any discrimination against LGBTIQ+ people is totally unacceptable in our modern societies."
The new legislation will also present new barriers to addressing discrimination against LGBTI people in school settings. According to the United Nations Educational, Scientific and Cultural Organization's Global Education Monitoring Report, launched last May, more than half of LGBTI students in Europe have experienced bullying in school at least once based on their sexual orientation, gender identity, gender expression or variations of sex characteristics.
The President of the European Commission, Ursula von der Leyen, called the Hungarian bill a "shame", saying that it "clearly discriminates against people on the basis of their sexual orientation and goes against the fundamental principles of the European Union."
In the recently adopted Political Declaration on HIV and AIDS: Ending Inequalities and Getting on Track to End AIDS by 2030, United Nations Member States committed to "urgent and transformative action to end the social, economic, racial and gender inequalities, restrictive and discriminatory laws, policies and practices, stigma and multiple and intersecting forms of discrimination, including based on HIV status, and human rights violations that perpetuate the global AIDS epidemic."
UNAIDS will continue to advocate with legislators, other government authorities and civil society around the world to establish anti-discrimination and protective laws, to eliminate the discrimination and violence faced by LGBTI people and to advance the right to health for all people without exception.