As nations plan their recovery process after the devastation the COVID-19 outbreak has caused, many hold out hope for a better future. But we can't afford to forget the Syrian and Afghan girls and boys whose futures were at risk from the very beginning.
Alongside the surge of COVID cases and lockdowns has come a shadowing surge of child marriages in nations such as Syria and Afghanistan, already troubled by decades of war and conflict. The pandemic has only worsened their plight.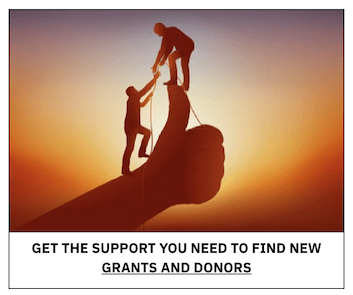 COVID-19 has left parents and families without jobs and child protection services unable to operate, cutting off an essential lifeline for almost 6 million Syrian and Afghan girls and boys, whose parents see no other choice than marry them, to survive. All for one less mouth to feed. Losing sight of millions of children is a grave risk not worth taking.
Young girls are particularly vulnerable to child marriage and other forms of gender-based violence in places where there's conflict. The consequences are immediate, far reaching and often intergenerational. Twelve-year-old Salma confirms this: "If a girl is put under pressure to get married, she could end up thinking of running away or committing suicide. She could hope someone will help her, but if she does get married, she can be a subject of being beaten or divorce, forcing her to running away or commit suicide."
Accurate data on child marriage and other child rights violations is known to be difficult to gather at the best of times. COVID-19 and ongoing access and mobility restrictions only broaden this reality, making it harder for agencies to back the harm they witness. Almost all of the young people we interviewed in Syria in 2020 reported that the practice of early and forced marriage of girls had increased since the start of the conflict.
More than 70% identified conflict and insecurity were the primary drivers of this. This has also been confirmed in earlier reports from Syria this year, as the conflict reached 10 years of unrest. Equally shocking reports are emerging from Afghanistan now, with child marriage rates worsened by COVID-19 and the conflict there.
Breaking Down Drivers
There is a complex web of factors that can pressure families into marrying their girls including economic situations, deep rooted gender inequalities and cultural norms. Alarmingly, not enough attention is paid to the harrowing growth of child marriage rates, as some oversimplify it to just be a "social norm". As a result, millions of girls' lives are affected and national and international actors turn a blind eye to their responsibility of fighting child marriage and protecting children.
Another strong factor that encourages child marriage is the lack of education against the aged and longstanding perceptions on gender roles, and sexual and reproductive health rights. Leaders must remember that breaking this chain of child marriages through generations cannot happen without engaging the communities, and children especially, helping them to learn vital information that could save girls' lives.
Situations like conflict worsen child marriage rates significantly, for girls and boys alike in Syria and Afghanistan. Insecurity or poverty creep in during crisis, forcing countless children into premature marriage. Some parents who lose their income can see marriage as the only way to reduce costs and the financial burden for the rest of the family. One mother interviewed in Syria said, "Before the war, it was not acceptable to marry off children, but now families feel forced to do so, because of desperation. There is corruption in society the densely populated camps, and there are no more barriers to protect children."
Equally painful comments were made from a Syrian father in the Northwest on child marriage as coping strategy, "I could die at any moment because of the war or for any other reason, so it is better to protect my daughter'. This feeling of insecurity worsens the drivers of child marriage. As people experience high stress, fear, and slowly lose hope for an end to the conflict, which is extremely common in places like Syria and Afghanistan, many turn to such practices to keep their children safe.
The long-term consequences of such harrowing realties are immense on children. Child marriage deepens poverty, causes repeated patterns of displacement, illiteracy, and limited, lack of safe work, malnutrition, and series of violations on women and children.
The need to end early marriage is not something new; however, the implications of the pandemic and insecurity amplifies the urgent need for global commitment and diplomatic pressure to end child marriage in Syria and Afghanistan. Leaders now have the opportunity to make honour their commitments at the Syria V Brussels Conference and reflect on what the future of the new generation of children will look like.