Canada has made a contribution of $230 million to procure COVID-19 treatments for developing countries in response to urgent priorities identified by the Access to COVID-19 Tools (ACT) Accelerator, launched by the World Health Organization and partners. This contribution will help to minimize deaths and severe illness from COVID-19, as well as alleviate the burden of the pandemic on already-stretched health systems.
The new investment of $485 million will reinforce the work of key partners of the ACT-Accelerator. It will build on Canada's commitment to increase global equitable access to COVID-19 medical countermeasures by helping to strengthen health systems in developing countries for the effective deployment and use of new vaccines and therapies.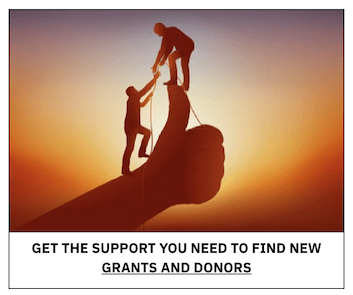 The COVID-19 pandemic continues to have a profound global impact, with its wide-reaching effects amplified for vulnerable populations both in Canada and around the world. This virus will not be fully eradicated until it's eradicated everywhere. That is why Canada is committed to a robust global effort to end the pandemic and address its devastating health, social, economic, and security impacts. Canada continues to do its part to ensure that everyone, everywhere, has access to COVID-19 tests, treatments, and vaccines.
Canada's contribution will enable UNICEF to procure up to 3 million courses of novel COVID-19 antibody therapeutics as soon as clinical trials and regulatory approvals have been completed. The initiative builds on the important work done with the COVID-19 Therapeutics Accelerator via the Bill & Melinda Gates Foundation to secure manufacturing capacity for novel antibody therapeutics production dedicated to developing countries.
Minister Gould also announced that Canada will invest $255 million in additional support for the ACT-Accelerator for the effective deployment of medical solutions against COVID-19 in developing and vulnerable countries. This will be achieved through focused investments with the World Health Organization, the Pan American Health Organization, the Coalition for Epidemic Preparedness Innovations (CEPI) and Gavi, the Vaccine Alliance, for the development, delivery, and distribution of vaccines and therapeutics, including targeted support to Latin America and the Caribbean.
Canada's contribution to Gavi will include an investment in the development of a mechanism to equitably reallocate vaccine doses through the COVAX Facility, either by donation or exchange.
Canada's support could also include support to train front-line health-care workers to administer COVID-19 vaccines and therapeutics, to plan and execute mass vaccination campaigns and to procure supplies essential to the rollout of COVID-19 vaccines and treatments, such as syringes or personal protective equipment.