Once again, the Japan Fund for Global Environment (JFGE) is launching its next Global Grant Program under the Project Area "Building of a decarbonized society, climate change counter measures", to support Non Governmental Organizations (NGOs) and Non Profit Organization (NPOs) engaged in environmental activities.
The JFGE will contribute to create sustainable societies through supporting efforts of these environmental NGO/NPOs—while respecting their independence, autonomy, and diversity—and facilitating collaboration with other donors, entrepreneurs, and governments.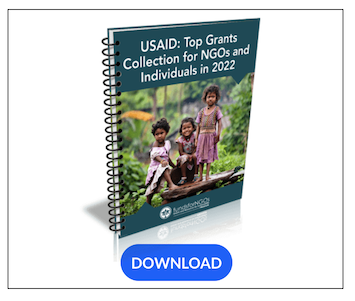 Through this work the JFGE will help to steward an earth that will become the basis of well-being for future generations.
Have questions about the funding process? Browse the FAQ section.
Eligible Projects for the JFGE Grant
Conservation projects that fall into following categories are eligible;
Nature protection, conservation and restoration
Forest conservation and tree/grass planting
Anti-desertification
Agriculture of environmental conservation type
Mitigation and adaptation to climate change
Building of a recycle-oriented society
Air, water and soil conservation
Comprehensive environmental education
Comprehensive environmental conservation projects
Restoration projects
Other environmental conservation projects
Note! Legitimate participation of local communities is highly desirable for practical projects such as afforestation, wildlife conservation, prevention of pollution, etc. In other hand, conducting surveys and researches or holding international conferences to promote the activities are recommended. JFGE grant for overseas is exclusively for the environmental conservation projects planned to be implemented in developing countries and areas. And in any case, previous project experience in the project site is necessary.
Explore the Project Proposals Guidelines, here.
Organizations eligible for the Grant
Applicant must meet all of the following criteria:
The organization must be a non-governmental organization(NGO) or a non-profit
organization(NPO)
The organization must possess an Articles of Incorporation or its equivalent bylaws
The organization must possess a well-established board of directors and work forces
that make decisions for the organization and implements the proposed project
The organization must possess an accounting structure capable of bookkeeping and
self-auditing
The organization must possess an office that serves as a base of their projectThe organization must prove that they have enough capacity to execute the proposed
project by presenting the firm evidence, such as activity report of previous project and
achievements
Projects not eligible for the Grant
Even if the proposed project meets the above conditions, it would be ineligible for the Grant if the
project falls into one of the following conditions;
 Projects that are carried out as part of policy measures of a national administrative body of either Japan or the nation where the projects are to be implemented
Projects that are in effect carried out in the interests of a specific business operator
Projects for which the funds provided by the grant are expected to be recovered through some ways such as loans, advances, or investments.