The Asian Development Bank (ADB) has welcomed the scaled-up commitments from its developing member countries (DMCs) at COP26 as a promising step forward to strengthen actions in the global battle against climate change.
Countries agreed in Glasgow to a range of commitments to meet their nationally determined contributions (NDCs), a key plank of the Paris Agreement which aims to limit the rise in global temperatures to well below 2°C, preferably to 1.5°C, compared to pre-industrial levels.
ADB President Masatsugu Asakawa said: "COP26 made several promising steps forward in uniting the world, and the Asia and the Pacific region, to take stronger action against climate change. I was personally encouraged by the spirit of collective determination and willpower I saw at COP26 to solve what is the critical issue of our lifetime. At the same time, the detailed negotiations and final statement clearly highlight that more needs to be done—more financing, more innovation, and more collaboration are needed faster to meet this challenge. As the region's climate bank, ADB is focused on working with our DMCs and other partners to ensure the battle against climate change is won in Asia and the Pacific."
ADB announced a range of high-level measures and partnerships at COP26 aimed at taking transformational action against climate change, including:
The launch of the Energy Transition Mechanism Southeast Asia Partnership with Indonesia and the Philippines, which aims to use public–private finance to accelerate the retirement of coal-fired power stations and unlock investments in clean, renewable energy to replace them.
The formation of the $665 million ASEAN Green Recovery Platform to help countries in Southeast Asia stage a green, resilient, and inclusive recovery from the coronavirus disease (COVID-19) pandemic.
The Community Resilience Partnership Platform, which will strengthen climate resilience for local communities, especially women and girls.
The Urban Resilience Trust Fund, which will focus on building climate resilience in urban areas.
The Climate Action Catalyst Fund, which will create carbon credits and financing for carbon mitigation in Asia and the Pacific.
ADB joined other leading multilateral development banks in signing on to statements pledging to mainstream nature into its operations, raise climate action ambition, and prioritize a just transition that ensures communities, industries, and workers are protected from the move toward net-zero economies.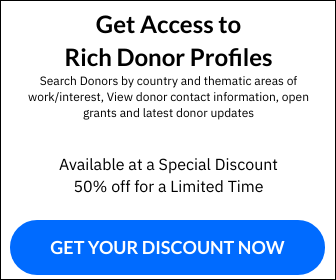 In October, ADB laid the foundation for its continuing climate action by elevating its ambition to deliver climate financing to its DMCs to $100 billion from 2019–2030. It also adopted a new energy policy which rules out new investments in coal production and commits to supporting universal access to reliable and affordable energy services.
ADB has committed to aligning its operations with the goals of the Paris Agreement, and to ensuring that by 2030 at least 75% of the total number of its operations will support climate action.
ADB is committed to achieving a prosperous, inclusive, resilient, and sustainable Asia and the Pacific, while sustaining its efforts to eradicate extreme poverty. Established in 1966, it is owned by 68 members—49 from the region.